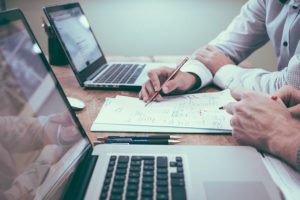 Accura Engineering is an independent company offering precision engineering solutions to some of the world's most demanding industries. Complete with a team of 95 engineering experts and a suite full of highly distinguished machinery, we have the tools, skills and experience to engineer tools that will become assets to your industry.
Striving to perform at the best of our abilities
We strive to perform to the best of our abilities and we are constantly researching and sourcing the latest materials and equipment to improve on the engineering solutions we can offer; engineering is our passion and we want to keep up with the rapidly developing industry.
Accura Engineering Company – What we can offer
Here at our Accura Engineering Company, we are extremely proud of the extensive precision engineering solutions we can offer our customers and their different industries. Depending on your requirements, we will apply the most appropriate method of engineering to ensure the task is completed fast, efficiently and to the highest of standards. By maintaining strong relationships with our suppliers, we have access to quality resources, which enables us to maintain excellent material and technologies to fulfil even the most refined requirements.  
Highly established Press Tool Design and experience
We can offer our customers a highly established Press Tool Design and Manufacturing experience at Accura Engineering Company that they may not get anywhere else. As experienced engineers, we understand that the journey from designing the product to producing one is a balanced approach that should be taken with great care to ensure every detail is met.
That is why before beginning the production process, we create a thorough design review with our customers where we consider every aspect and limitation of the production process using our skilful knowledge on materials, sources and precision engineering.
Who can we provide to?
The many work-sectors we can provide to is down to our extensive team and their versatile skills, which can be used to create tools and components to fit various different applications. Lots of different industries choose to work with Accura Engineering Company including the aerospace industry, oil & gas and the automotive industry. Our own technologies allow us to sculpt and shape tools in all sorts of dimensions and if it is a bulk order that is being processed, you can be sure that the quality and efficiency will be consistent from the beginning to the end of your order.
If you are interested in any of our services here at Accura Engineering, then please call 0902 606206 to speak to a member of our team who will be happy to give you a free quote.
Please follow and like us: