When it comes to sourcing the perfect mechanical components for your machinery it can often be difficult to know where to start. The engineering industry is consistently developing. With new found knowledge comes newly established companies and competitors; all equipped with the finest machinery.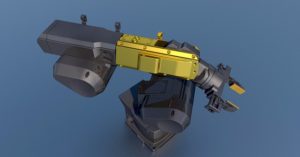 Highest of standards
Here at Accura Engineering, we are also no strangers to engineering; we have the most state-of-the-art equipment available; accompanied with a team of over one hundred dedicated engineering experts. When it comes to precision-engineered components, you can rest easy knowing your business will be equipped with mechanisms made to the highest of standards and with quality sourced materials that will not let you down. Our list of services is extensive, and with the ability to produce bespoke products, we work specifically to your needs.
From precision grinding, to CNC Milling, the methods of production are highly specialised but can often be versatile; ensuring products are made as close to specifications as possible using our special purpose machines. Amongst the many products we have the capability to produce, are machining fixtures and assembly fixtures, vital for multi-purpose machinery.
What is an assembly fixture?
Assembly fixtures are special pieces of equipment, usually used within the manufacturing industry to hold or restrain parts during the production or finishing process. The component locates and securely holds the part in place whilst the work is being done to ensure that the finishing product/s are made with consistency and ease in a smooth operation, all conforming to the correct design.
An assembly fixture is a popular mechanical component as it reduces the requirement for labour and increases speed and conformity of production. All types of engineering fixtures can differ which is why we are proud to be able to produce more than one type of fixture such as CMM fixtures to benefit a wide variety of industries, including the aerospace industry.
Assembly fixtures from engineering experts
Here at Accura Engineering, we are able to apply decades of experience and knowledge to your project. We provide to some of the world's most demanding engineering industries, with a faultless service from start to finish. If you require specially made assembly fixtures or would like some more information on our special purpose machines or other services, please call 01902 606206 to speak to a member of our team.
Please follow and like us: