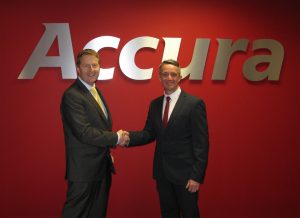 Accura Engineering is a West Midlands based company that specialise in offering engineering solutions to a wide range of industries. Like many, we aim to be a one-stop shop for precision-engineered jigs and fixtures offering both a bespoke and non-bespoke engineering service.
A company you can trust
However, unlike many, we can design and manufacture jigs and fixtures that provide ease and efficiency for your company with our team of over 100 skilled engineers, and a full suite of state-of-the-art special purpose machines. You can trust Accura Engineering to be the go-to company if you require precision engineered jigs and fixtures. We understand that every requirement is different, which is why we aim to supply our components in as many different types as we can; this includes our engineering jigs and machining fixtures.
What are engineering jigs and fixtures?
Engineering jigs or jig fixtures as they are sometimes known as, are mechanical components that are popular within manufacturing industries. Their purpose is to hold in place an object that is being worked on, whilst guiding tools that are working on the object at the same time. Engineering jigs can often be confused with machining fixtures, however the two devices are quite different; a jig controls the location and movement of another tool whilst still holding a component in place, whereas a fixture's only job is to hold a component in place. Both of these however, are equally as important in any manufacturing process, as they both ensure the retention of stability and consistency.  
Jigs and fixtures at Accura Engineering
Here at Accura Engineering, leading specialists in engineering solutions, we are able to design jigs and fixtures that are perfectly tailored to meet customer requirements. We understand that every industry is different and every project has different needs, whether that be a rapid lead-time, ultra-high tolerance dimensions, complex multi-dimensional shapes or unusual materials. Whatever the requirement, we have the knowledge, experience, capability and capacity to help.
Speak to a member of our team
If you are interested in finding out more about our precision engineered jigs and fixtures, please call: 01902 606206 to speak to a member of our sales team who will be more than happy to assist with any enquiries. Alternatively, you can visit our website at jigs special purpose machines. 
If you enjoyed reading this blog post you may also like to read our previous post on precision grinding.