Eagle Plastics is a leading, independent supplier of thermoplastic sheeting material.  With over twenty years of experience in the thermoplastics industry, we have developed an extensive knowledge on all different types of thermoplastic sheeting and their properties.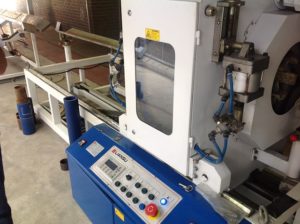 Support and guidance
We want to share this knowledge with our customers when it comes to choosing the perfect material for their project. We appreciate that not all customers will know what type of thermoplastic they require, which is why our service extends to offering support and guidance to our customers to ensure that they leave Eagle Plastics with a material that ticks all the right boxes.
A company you can trust
Whether your needs are personal or industrial, you can trust Eagle Plastics to find the best fitting material for you, offered at extremely competitive prices. We are proud to offer such a wide range of thermoplastics to our customers, and keeping up with all the latest developments in the industry enables us to cater for a huge variation of applications.
Black ABS sheet plastic properties
Whilst some of our thermoplastics are designed for more specific uses, we also supply thermoplastics that are versatile in their uses, such as black ABS sheet plastic. As leading ABS sheet suppliers, we are very proud to offer ABS sheeting in many different colours, sizes and thicknesses, as we are fully aware of the many different applications it can be used for.
This is an extremely common material that is used to produce many household and outdoor items, which you are almost guaranteed to have come across. ABS is very tough thermoplastic but also relatively light, which is what makes it so popular.
Excellent shock absorption qualities
It has excellent shock absorption qualities whilst also being chemical resistant and extremely durable, which makes it an appealing thermoplastic to use for outdoor projects and construction. Our black ABS sheet plastic (available in other colours) is also one of the most flexible thermoplastics on the market, another quality that makes it such a versatile sheet plastic.
High impact resistance
ABS sheets are also one of the very few thermoplastics that have a high impact resistance, which doesn't decline under low temperatures, something to consider if the thermoplastic is going to be used in the cold winter months. All of our thermoplastics are of an extremely high quality, and the sheets can be cut into most sizes; our bespoke service is also available for more specific measurements.
Contact us
If you are looking to purchase black ABS sheet plastic from leading ABS plastic suppliers, then call 0116 276 6363 to speak to a member of our team who will be happy to offer you any advice or a free quote. Alternatively, you can visit our website at ABS sheet.
If you have found this blog helpful, you may wish to read our previous blog on HIPS sheet plastic.