As copper shims suppliers at Stephens Gaskets, we have many years' experience at understanding exactly what's needed to manufacture the ideal copper shim washers. Our customers need copper shims for specific jobs, so we supply a wide range of copper shim washers to fit the requirements of our many different customers.
Copper shims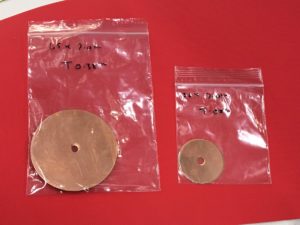 Copper shims need to be able to fit between particular components and have to be able to stand up to the friction and vibrations made by those components. Copper shims are different from other shims and washers such as steel shims; copper has a softer, more malleable property. This ensures they do all the normal work that shims undertake, but they're also corrosive resistant, which is crucial for machines that are electric or heat conductors. As copper shims suppliers, we manufacture our coppers shims for customers who are focused on industries such as electronics, construction, power and transport.  
Regarding products, the vital nature of these shims' conductor activity makes copper sims perfect for electric cable products. Copper shim washers do not react to water, so they're great for piping and water-based products. Nevertheless, along with many metals, copper oxidises when exposed to air, when it develops an oxide layer.
Specialist engineers
As shim manufactures and copper shims suppliers, here at Stephen's Gaskets we understand the complexity of the machinery for all our shims. Our specialist engineers can help guide you to decide if it's copper shims you need or another type of shims.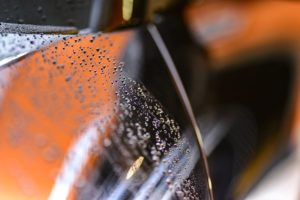 Working to optimum capacity
Copper shims are essential for helping the components of the machine to operate without having any impact on each other – the copper shims absorb all the abrasion. This ensures that engines or machines are working to their optimum capacity and all the strain is taken up by the copper shim washers. They're vital for the success of the machines and ultimately the business.
Minimum wear and tear
Wear and tear is kept to a minimum. As shim manufacturers, we also find that copper shim washers help to keep maintenance to a minimum over time. After all, it's much cheaper to replace copper shims than it is to replace heavy duty components.
Top quality copper shims 
Stephens Gaskets tailor each job for the requirements of our customers' budgets. We want all our clients to have top quality copper shims at a competitive price. So call us today to see what we can do for you. For more information, call 0121 544 5808 or visit our website for more information on Copper Shims. If you enjoyed reading this article you may enjoy our previous blog on shim manufacturers UK.
Please follow and like us: