As the West Midlands mid market sector continues to soar despite expectations of a slowdown – and with the backdrop of Brexit – the region's manufacturing engineering products firms are leading the way.
Top producing sectors
According to business reports, precision engineering West Midlands, is currently one of the top producing sectors accounting for a rise of £500 million in revenue this year, up from £1.9 billion the previous year for mid-size companies.
Accura engineering
One of the companies leading the way for precision machined components is Accura Engineering.
Accura has a reputation in the region for precision engineering West Midlands stretching back six decades. The company has been producing engineering products and precision machined components for large and small countries, initially in the region, but now across the UK and internationally.
Specialism in tool designs
Accura engineering has a solid specialism in tool designs and manufacturing precision machinery. The business has more than 100 engineers, skilled at manufacturing press tools for a range of different customers. These can be from huge industries such as aerospace, oil and gas, power generation and automotive manufacturing, to small white goods companies and local workshops.
Precision machined components
Precision machined components can only be created by the most skilled engineers. The customer ask for a particular design – off the shelf or bespoke – and our specialists work on the design stage, using as much input from the customer as possible. The precision machinery must dot all the 'i's and cross all the t's to ensure we have the right product for the right market.
Precision machinery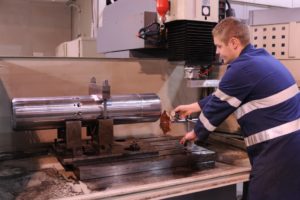 As a result of national and global competition for engineered products, Accura's precision engineering West Midlands is always expanding its horizons, looking to win new business and fly the flag for precision machined components in the UK. We have been working across all manufacturing sectors since the early 1960s delivering precision machinery from our central UK hub.
Accura engineering is a company known for its flexibility. We have a full service tool room and excellent customer service – along with long-term relationships.
At Accura engineering our tool room has only the most experienced engineers and is equipped 19 x CNC Milling Machines, 5 x Wire Eroders, 9 x CNC Lathes and 10 Grinders among a host of other tools. Moreover, our specialists are operating day and night to ensure we're always open for business.  
Contact us
For more information, contact Accura Engineering, Stringes Close, Willenhall, West Midlands, WV13 1NS.   Tel. 01902 606206Tel+44 (0) 1902 606206. You can visit our site to find out more about our precision engineering
If you enjoyed reading this article you may also like to read our blog post on precision tool making.